Catch the craze that's sweeping the world…
Are you struggling to see how a free gaming app can help you boost your business?
Maybe you're trying to help promote your customer's brick and mortar business and want to cash in on the Poke-craze? Or you're an affiliate marketer who suspects that there could be gold in them thar Pokemon critters…
Relax. Don't stress your brain. I've got the answers for you right here in this quick and dirty, low-cost PLR pack that tells you everything you need to know to cash in on the Pokemon Go obsession that's flooding your social media and finding its way into every aspect of your day.
What you get:
Six fabulous PLR articles that you can use to profit from the Pokemon phenomenon:
Promoting Physical Products As An Affiliate (Pokemon Go) 602 words with links to sample products on Amazon that are perfect for promoting
Using Pokemon Go to Promote Fitness 503 words and includes links to sample products related to the fitness niche that you can market to rabid Poke-fans
How to Use Pokemon Go to Connect With Your Followers on Social Media 420 words–includes information on how to use the Pokemon Go craze to make your own brand more relatable and to get more exposure for your brand
How Brick & Mortar Businesses Can Cash In With Pokemon Go 490 words–Got a brick and mortar business and not sure how to jump on the Poke-bandwagon? Let this show you how.
Where To Find Pokemon in Pokemon Go 427 words–Want to impress the youngsters with your knowledge of where to catch the coolest Pokemon? This will help, and being helpful can have lots of benefits for clever marketers!
What is Pokemon Go And Why Is It So Stinking Popular? 497 words–So you really don't know what a Pikachu is and why they keep flooding your FB feed…this is for you.
BUT WAIT…THERE'S MORE THAN MEETS THE EYE!
These aren't your average PLR articles; I wrote them with inspiration in mind! Each article gives a slightly different twist on ways that you can use the power of the Pokemon to make money. Whether you're an author looking for a fun way to connect with readers and show off your books, or a mommy blogger who wants to encourage kids to get outside and explore, let these be a jumping off point for greatness!
Smart marketers know when to spot a trend and jump on it, but I hope you'll also see this opportunity for all that it can be.
~Long-term sales potential for related merchandise~
~Fun family-friendly phenomenon that could boost fitness~
~An engaging marketing opportunity that encourages people to get out and see their world in real life~
I know how crappy it feels to see a big trend fly past you and have zero clue about how to use it, so I've simplified this and I have no intention of slapping a stupidly high price tag on it just because it's one of the first Pokemon Go PLR products that could actually help you make money.
I want you to use it, make money with it, but more importantly, I want you to have fun with it. There's too much crappy stuff going on in the world right now–let this be a universally fun way we can all interact as marketers, as parents, as just plain people.
Now, go have fun and try to 'catch 'em all'!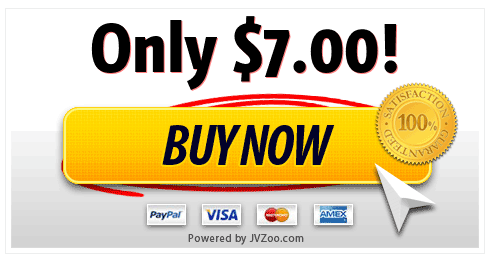 PLR Rights include:
[YES] Can be edited completely and your name put on it as the author
[YES] Can be used as E-Course material
[YES] Can be used as ebook content
[YES] Can be used for article marketing but must be rewritten completely
[YES] Can be used in printed work
[YES] Can be used as web content
[YES] Can sell or give away with personal informational rights only
[NO] Can be sold or given away with PLR rights (can sell or give away with personal informational rights only)
[NO] Can sell Resale Rights, Master Resale Rights or Private Label Rights
[NO] Can offer through auction websites with PLR rights
You can use PLR articles on as many of your own sites as you wish.